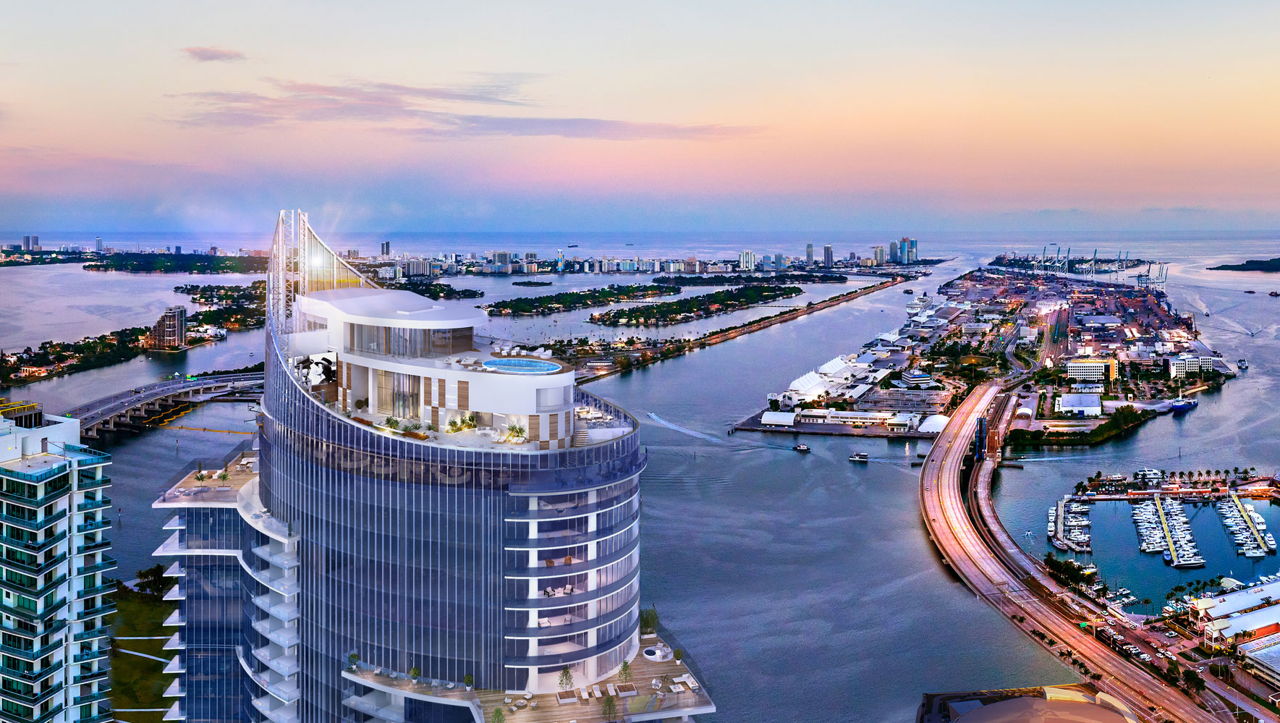 Paramount Miami Worldcenter
A CONFLUENCE OF RETAIL, DINING, CULTURE
& ENTERTAINMENT EXPERIENCES

Miami's central location contributes to the city's economic diversification and its importance as a commercial hub for the continent. Miami World Center will be the 2nd largest development in the U.S. with 30 acres surrounded by over $3 billion new public and private projects including: Mass transit, museums, shopping, parks, sports venues, entertainment and 365,000 Sq.Ft. of convention space and a signature tower.
Paramount Miami Worldcenter Properties
FOR SALE (72)
FOR RENT (33)
PENDING (6)
CLOSED (386)
0 Bedroom For Sale at Paramount Miami Worldcenter
| Unit | Asking Price | Bed(s)/ Bath(s) | Living Size | Price/Sq.Ft. | Days on Market |
| --- | --- | --- | --- | --- | --- |
| 204 | $549,000 | 0 / 1 / 0 | 702 | $782 | 190 |
| 302 | $490,000 | 0 / 1 / 0 | 666 | $736 | 4 |
| 408 | $485,000 | 0 / 1 / 0 | 528 | $919 | 273 |
1 Bedroom For Sale at Paramount Miami Worldcenter
| Unit | Asking Price | Bed(s)/ Bath(s) | Living Size | Price/Sq.Ft. | Days on Market |
| --- | --- | --- | --- | --- | --- |
| 4405 | $1,000,000 | 1 / 2 / 0 | 1,254 | $797 | 6 |
| 2005 | $995,000 | 1 / 2 / 0 | 1,254 | $793 | 3 |
| 3205 | $968,000 | 1 / 2 / 0 | 1,254 | $772 | 147 |
| 3806 | $897,500 | 1 / 2 / 0 | 1,173 | $765 | 250 |
| 4106 | $885,000 | 1 / 2 / 0 | 1,173 | $754 | 0 |
| 2106 | $860,000 | 1 / 2 / 0 | 1,173 | $733 | 36 |
| 4410 | $859,000 | 1 / 2 / 0 | 1,185 | $725 | 60 |
| 4110 | $840,000 | 1 / 2 / 0 | 1,294 | $649 | 236 |
| 906 | $820,000 | 1 / 2 / 0 | 1,178 | $696 | 133 |
| 4010 | $820,000 | 1 / 2 / 0 | 1,185 | $692 | 98 |
| 4100 | $800,000 | 1 / 2 / 0 | 1,018 | $786 | 57 |
| 3202 | $799,000 | 1 / 1 / 1 | 937 | $853 | 185 |
| 3800 | $790,000 | 1 / 2 / 0 | 1,018 | $776 | 191 |
| 1710 | $770,000 | 1 / 2 / 0 | 1,185 | $650 | 38 |
| 3000 | $755,000 | 1 / 2 / 0 | 1,018 | $742 | 0 |
| 1000 | $749,900 | 1 / 2 / 0 | 1,046 | $717 | 128 |
| 3002 | $749,000 | 1 / 2 / 0 | 937 | $799 | 23 |
| 2702 | $744,000 | 1 / 1 / 1 | 937 | $794 | 0 |
| 2610 | $730,000 | 1 / 2 / 0 | 1,294 | $564 | 210 |
| 1210 | $729,000 | 1 / 2 / 0 | 1,169 | $624 | 242 |
| 2400 | $725,000 | 1 / 2 / 0 | 1,018 | $712 | 0 |
| 3502 | $689,999 | 1 / 1 / 1 | 937 | $736 | 14 |
| 2200 | $689,000 | 1 / 2 / 0 | 1,018 | $677 | 95 |
| 2802 | $675,000 | 1 / 1 / 1 | 937 | $720 | 203 |
| 1802 | $675,000 | 1 / 1 / 1 | 937 | $720 | 106 |
2 Bedroom For Sale at Paramount Miami Worldcenter
| Unit | Asking Price | Bed(s)/ Bath(s) | Living Size | Price/Sq.Ft. | Days on Market |
| --- | --- | --- | --- | --- | --- |
| 3907 | $1,795,000 | 2 / 3 / 0 | 0 | 0 | 13 |
| 2807 + CABANA | $1,568,000 | 2 / 3 / 0 | 1,547 | $1,014 | 441 |
| 4203 | $1,499,000 | 2 / 3 / 0 | 1,560 | $961 | 171 |
| 3409 | $1,450,000 | 2 / 3 / 0 | 1,559 | $930 | 638 |
| 4007 | $1,299,000 | 2 / 3 / 0 | 1,547 | $840 | 70 |
| 2308 | $1,200,000 | 2 / 3 / 0 | 1,498 | $801 | 12 |
| 4008 | $1,199,000 | 2 / 3 / 0 | 1,498 | $800 | 0 |
| 1208 | $1,099,000 | 2 / 3 / 0 | 1,491 | $737 | 6 |
| 1008 | $1,050,000 | 2 / 3 / 0 | 1,491 | $704 | 56 |
| 4105 | $997,000 | 2 / 2 / 0 | 1,254 | $795 | 15 |
3 Bedroom For Sale at Paramount Miami Worldcenter
| Unit | Asking Price | Bed(s)/ Bath(s) | Living Size | Price/Sq.Ft. | Days on Market |
| --- | --- | --- | --- | --- | --- |
| 701 | $3,600,000 | 3 / 4 / 0 | 2,450 | $1,469 | 76 |
| 812 | $2,150,000 | 3 / 4 / 0 | 2,321 | $926 | 253 |
| 4901 | $2,070,000 | 3 / 4 / 0 | 2,204 | $939 | 93 |
| 4111 | $2,000,000 | 3 / 4 / 0 | 2,188 | $914 | 181 |
| 2911 | $1,950,000 | 3 / 4 / 0 | 2,376 | $821 | 33 |
| 3401 | $1,900,000 | 3 / 4 / 0 | 2,204 | $862 | 0 |
| 1912 | $1,835,000 | 3 / 4 / 0 | 2,165 | $848 | 340 |
| 1812 | $1,820,000 | 3 / 4 / 0 | 2,165 | $841 | 0 |
| 1412 | $1,790,000 | 3 / 4 / 0 | 2,165 | $827 | 131 |
| 1112 | $1,770,000 | 3 / 4 / 0 | 2,172 | $815 | 90 |
| 4801 | $1,700,000 | 3 / 4 / 0 | 2,204 | $771 | 214 |
| 4802 | $1,700,000 | 3 / 4 / 0 | 2,164 | $786 | 35 |
| 1611 | $1,685,000 | 3 / 4 / 0 | 2,188 | $770 | 196 |
| 3601 | $1,640,000 | 3 / 4 / 0 | 2,204 | $744 | 1 |
| 2901 | $1,599,990 | 3 / 4 / 0 | 2,204 | $726 | 536 |
| 4601 | $1,595,000 | 3 / 4 / 0 | 2,204 | $724 | 26 |
| 2301 | $1,595,000 | 3 / 4 / 0 | 2,204 | $724 | 1 |
| 4702 | $1,550,000 | 3 / 4 / 0 | 2,164 | $716 | 161 |
| 3007 | $1,330,000 | 3 / 3 / 0 | 1,547 | $860 | 185 |
| 1807 | $1,199,000 | 3 / 3 / 0 | 1,547 | $775 | 49 |
| 907 | $1,195,000 | 3 / 3 / 0 | 1,531 | $781 | 22 |
| 2208 | $1,000,000 | 3 / 3 / 0 | 1,498 | $668 | 0 |
4 Bedroom For Sale at Paramount Miami Worldcenter
| Unit | Asking Price | Bed(s)/ Bath(s) | Living Size | Price/Sq.Ft. | Days on Market |
| --- | --- | --- | --- | --- | --- |
| UPH5700 | $8,900,000 | 4 / 5 / 1 | 5,225 | $1,703 | 9 |
| PH-5500 | $6,990,000 | 4 / 5 / 1 | 4,375 | $1,598 | 2 |
| 5011 | $4,900,000 | 4 / 5 / 0 | 4,084 | $1,200 | 291 |
| 4911 | $4,900,000 | 4 / 5 / 0 | 3,852 | $1,272 | 69 |
| PH 5301 | $4,767,000 | 4 / 5 / 0 | 3,312 | $1,439 | 1 |
| 5001 | $4,620,000 | 4 / 5 / 0 | 3,814 | $1,211 | 5 |
| PH 5402 | $4,158,000 | 4 / 5 / 0 | 3,135 | $1,326 | 116 |
| PH 5412 | $4,158,000 | 4 / 5 / 0 | 3,312 | $1,255 | 1 |
| PH 5112 | $4,095,000 | 4 / 5 / 0 | 3,312 | $1,236 | 458 |
| 4912 | $3,990,000 | 4 / 5 / 0 | 3,312 | $1,205 | 82 |
| PH 5302 | $3,885,000 | 4 / 5 / 0 | 3,312 | $1,173 | 179 |
5 Bedroom For Sale at Paramount Miami Worldcenter
| Unit | Asking Price | Bed(s)/ Bath(s) | Living Size | Price/Sq.Ft. | Days on Market |
| --- | --- | --- | --- | --- | --- |
| PH 5401 | $9,350,000 | 5 / 6 / 1 | 3,135 | $2,982 | 7 |
Paramount Miami Worldcenter Facts
Price From
$659,000 - $2,000,000
Address
851 NE 1st Ave, Miami, FL 33132, USA
Interior Design
Epicoutu Interior Designers
Numbers of Floors
60 stories
Size Range
From 1,300ft² - 2,400ft²
Deposit Schedule
(30%) percent at Contract Now
(10%) percent at 6th floor (Q4 2016)
(10%) percent at top-off - Late 2017
(50%) percent at Closing (2018)

Paramount Miami Worldcenter Picture Gallery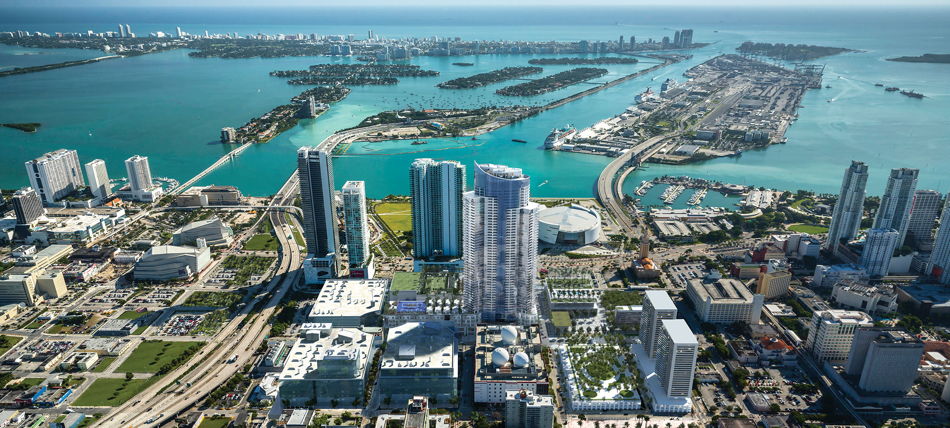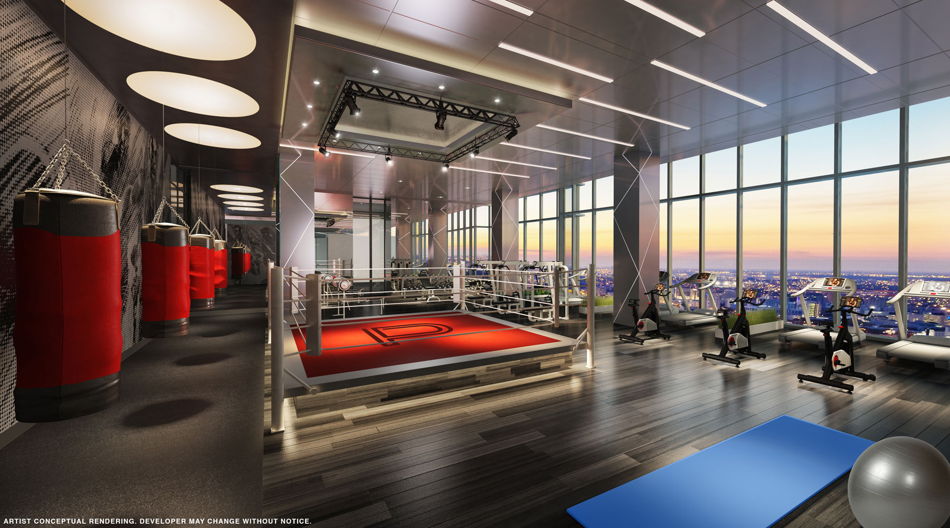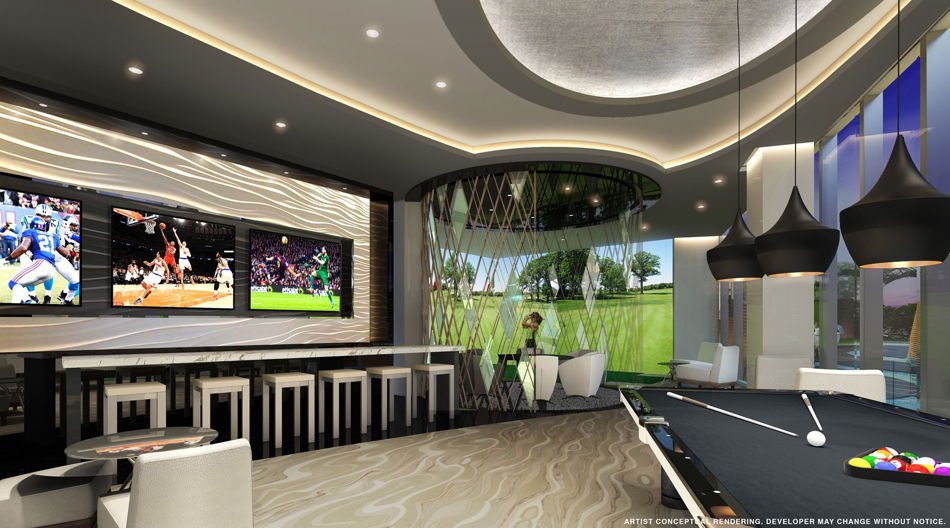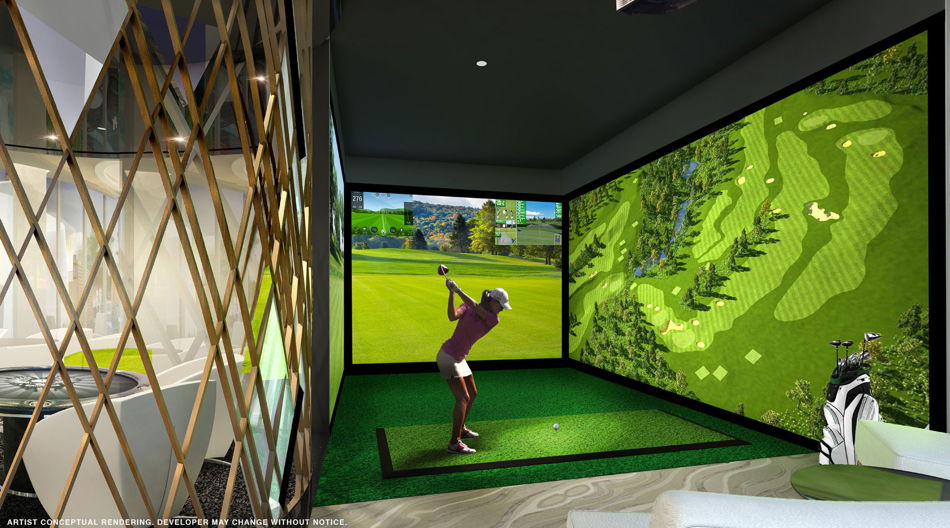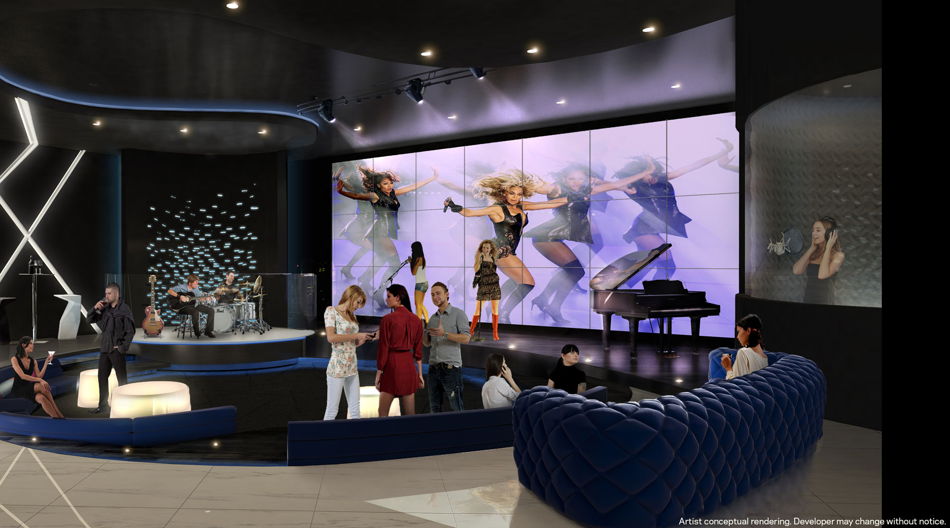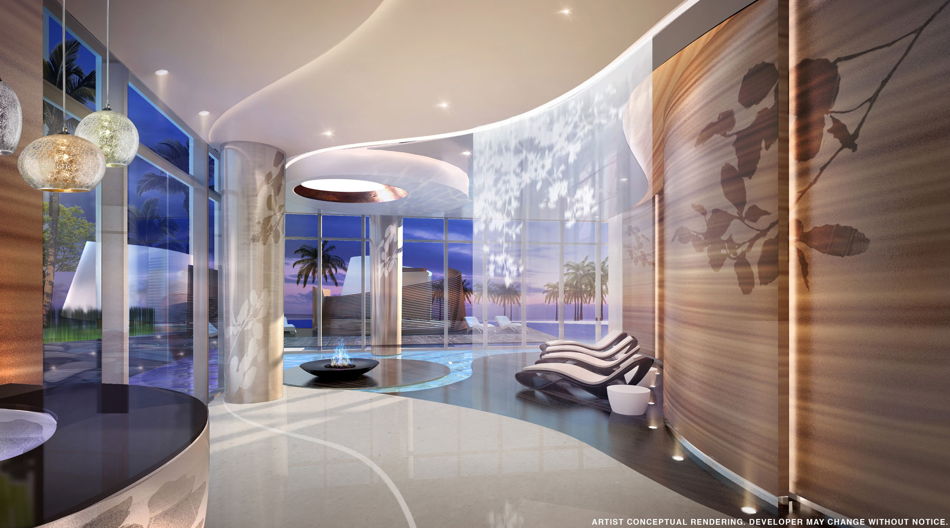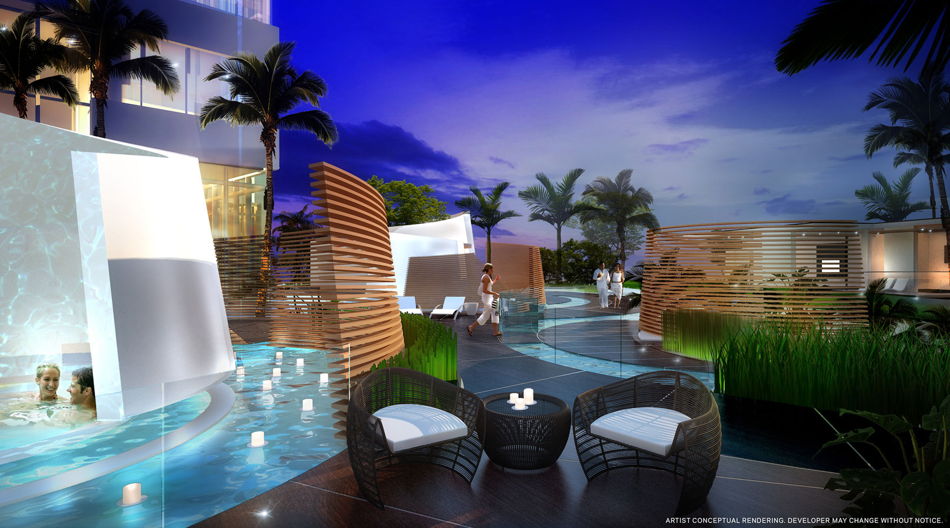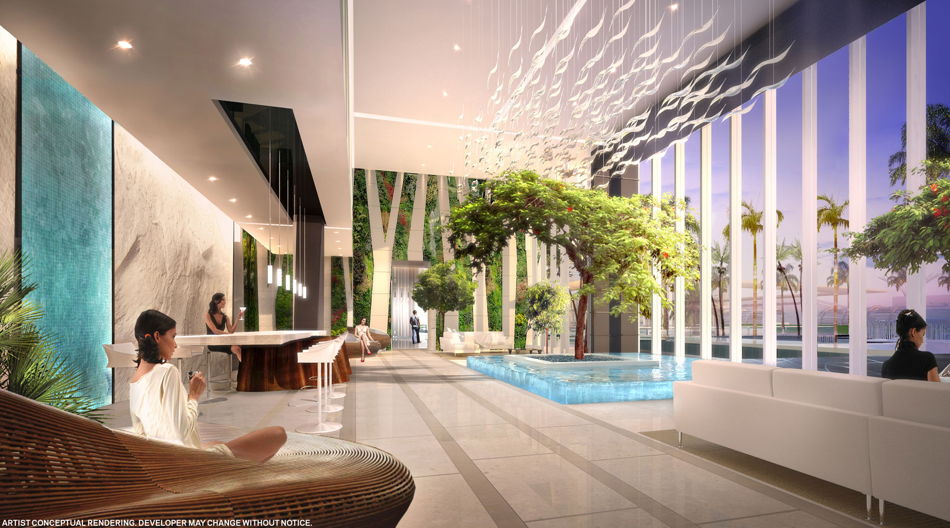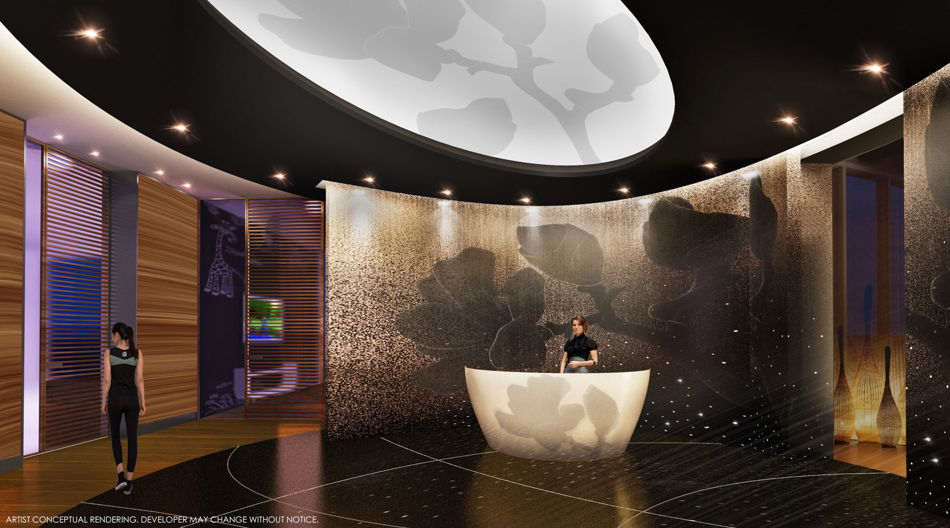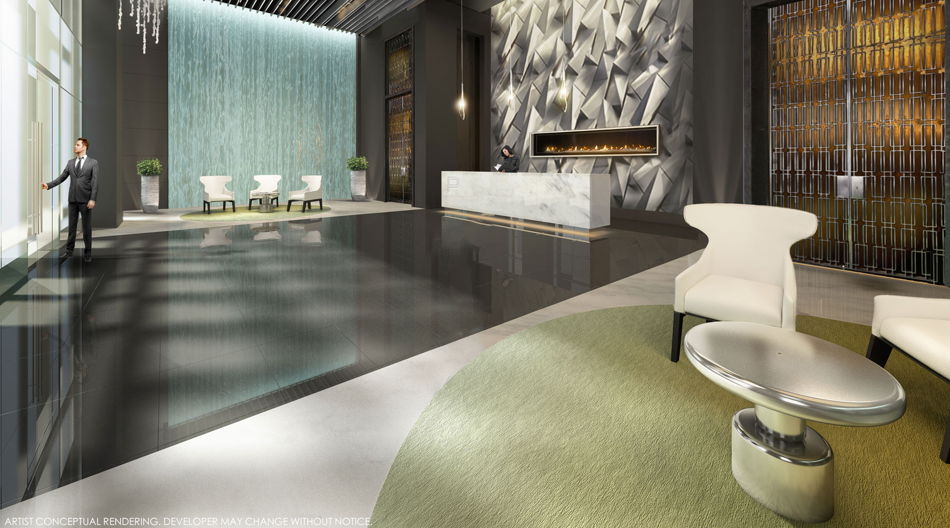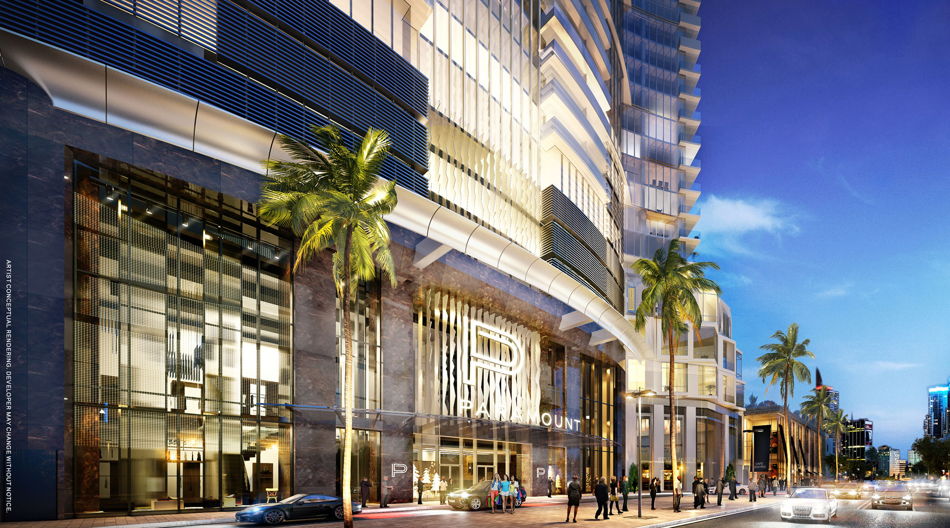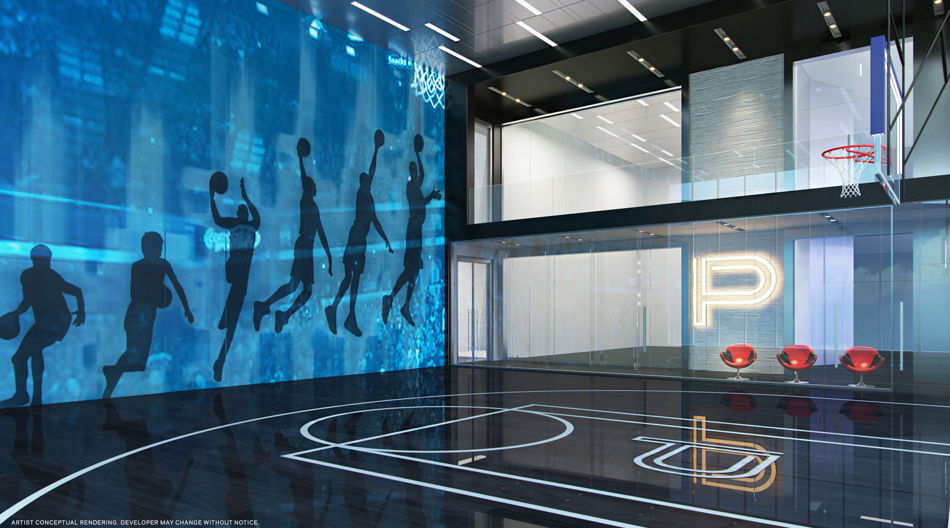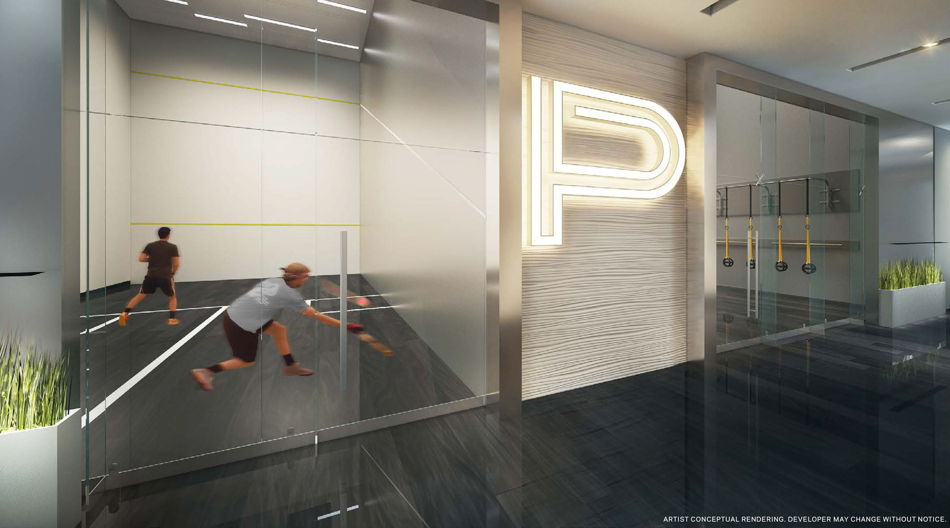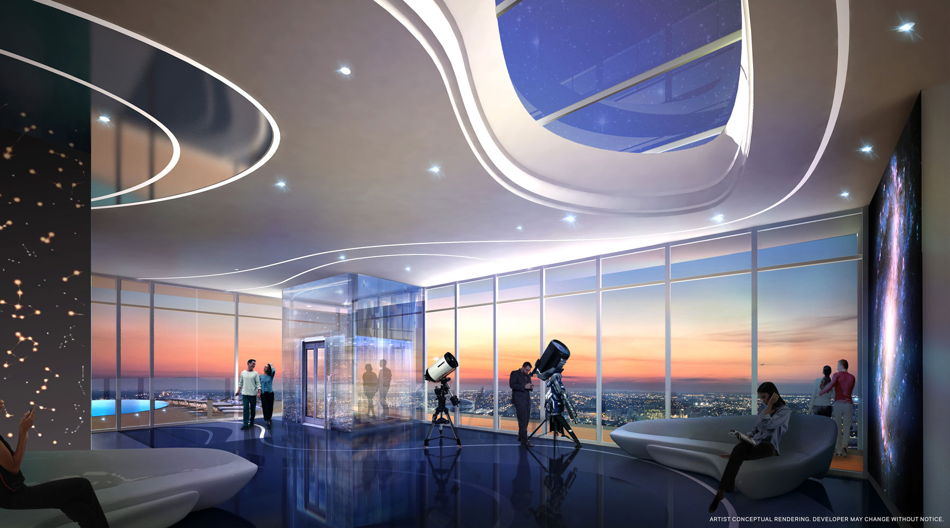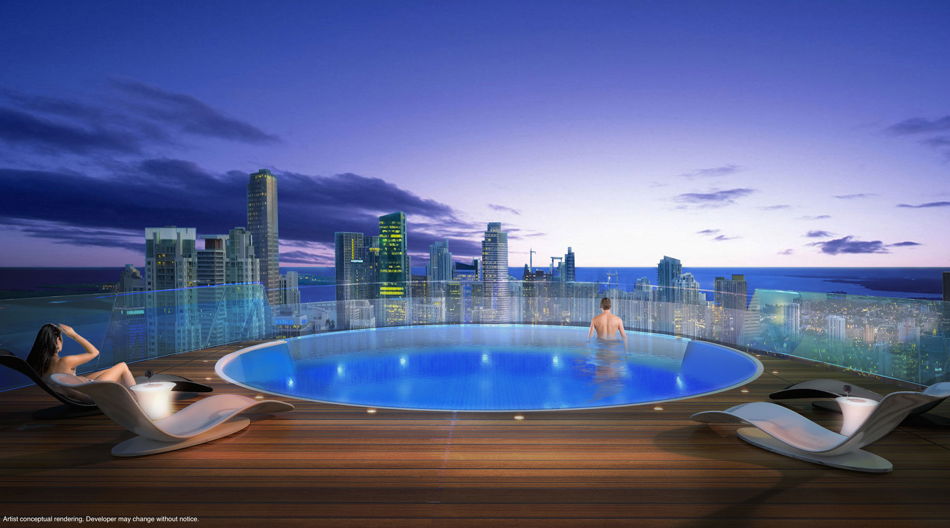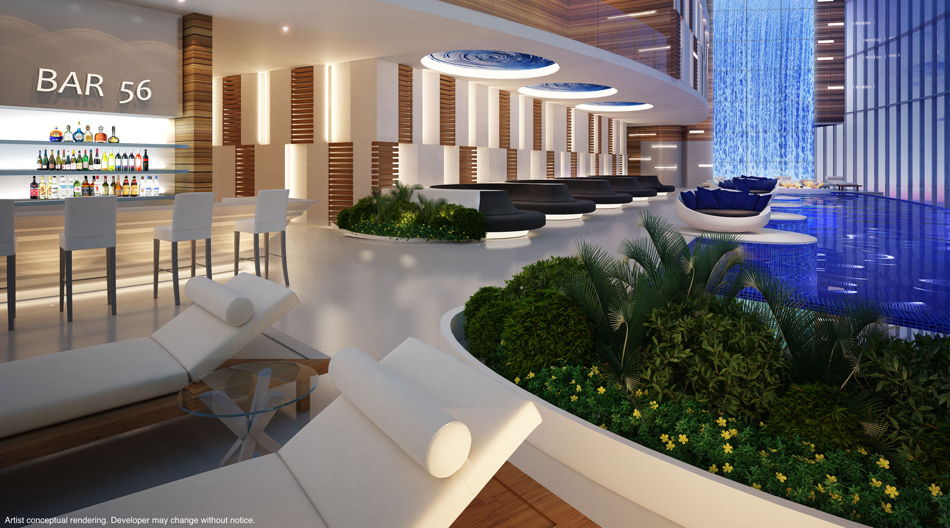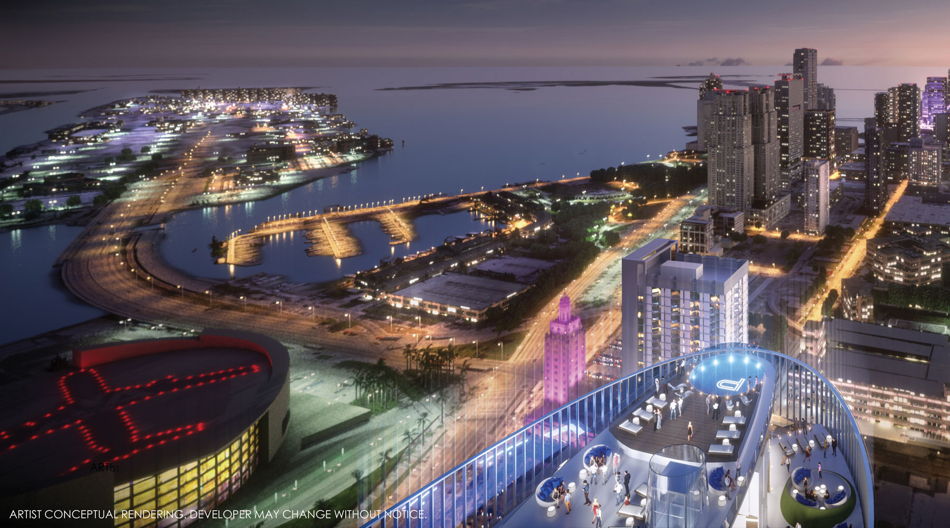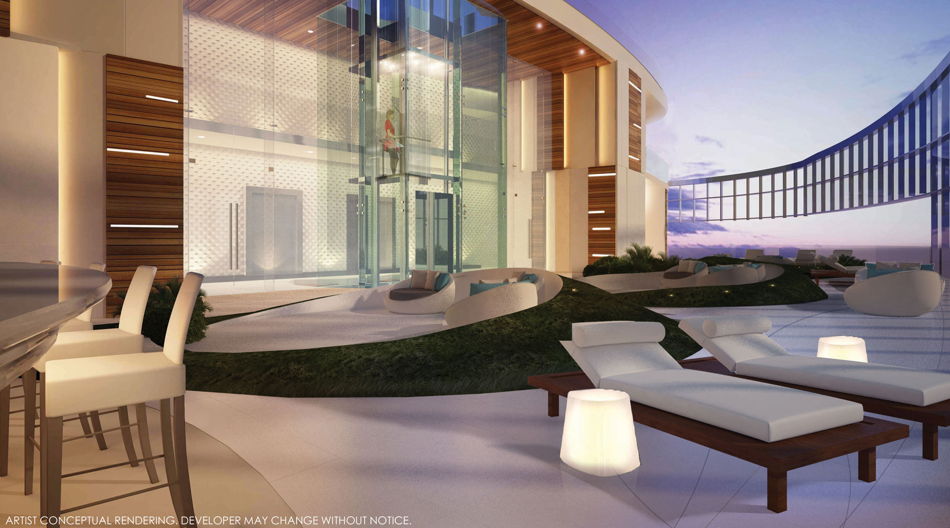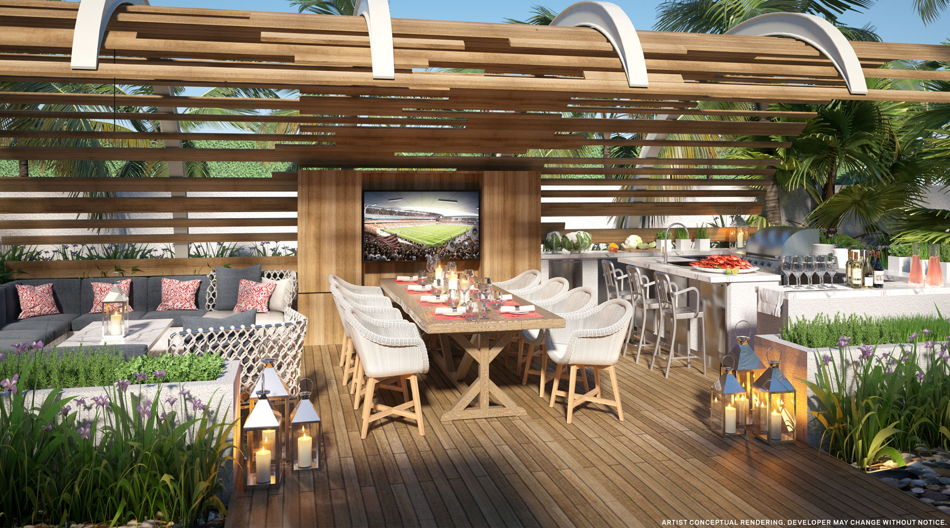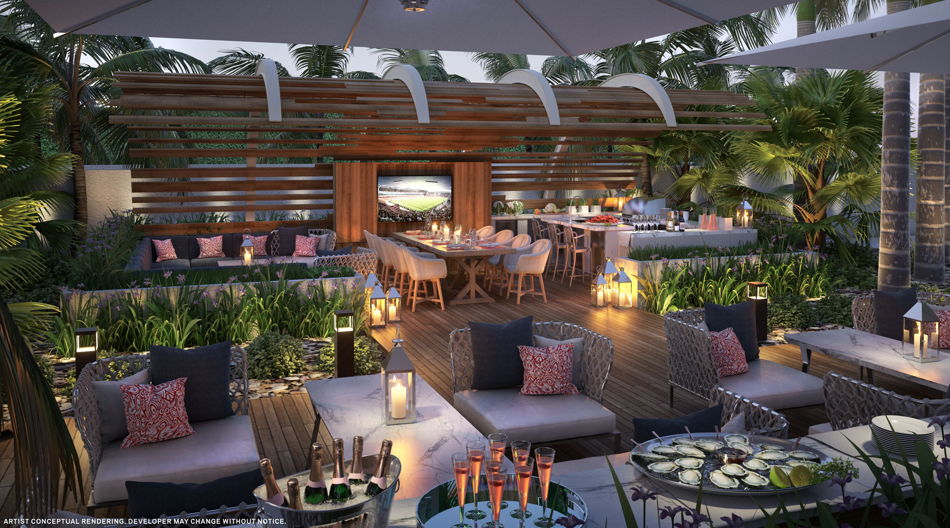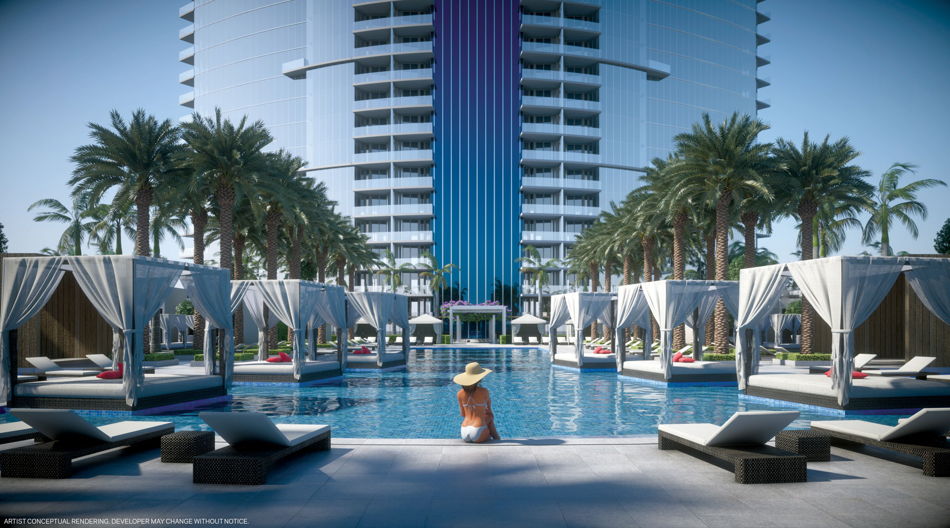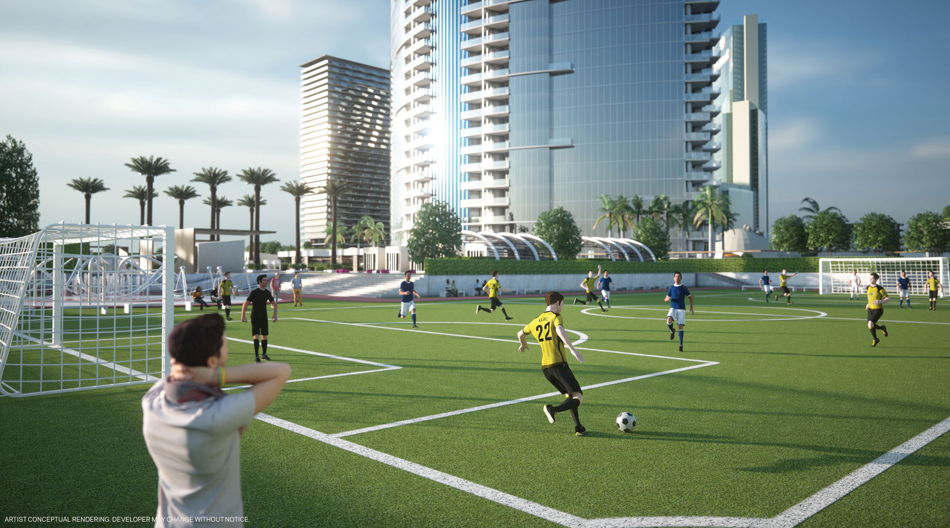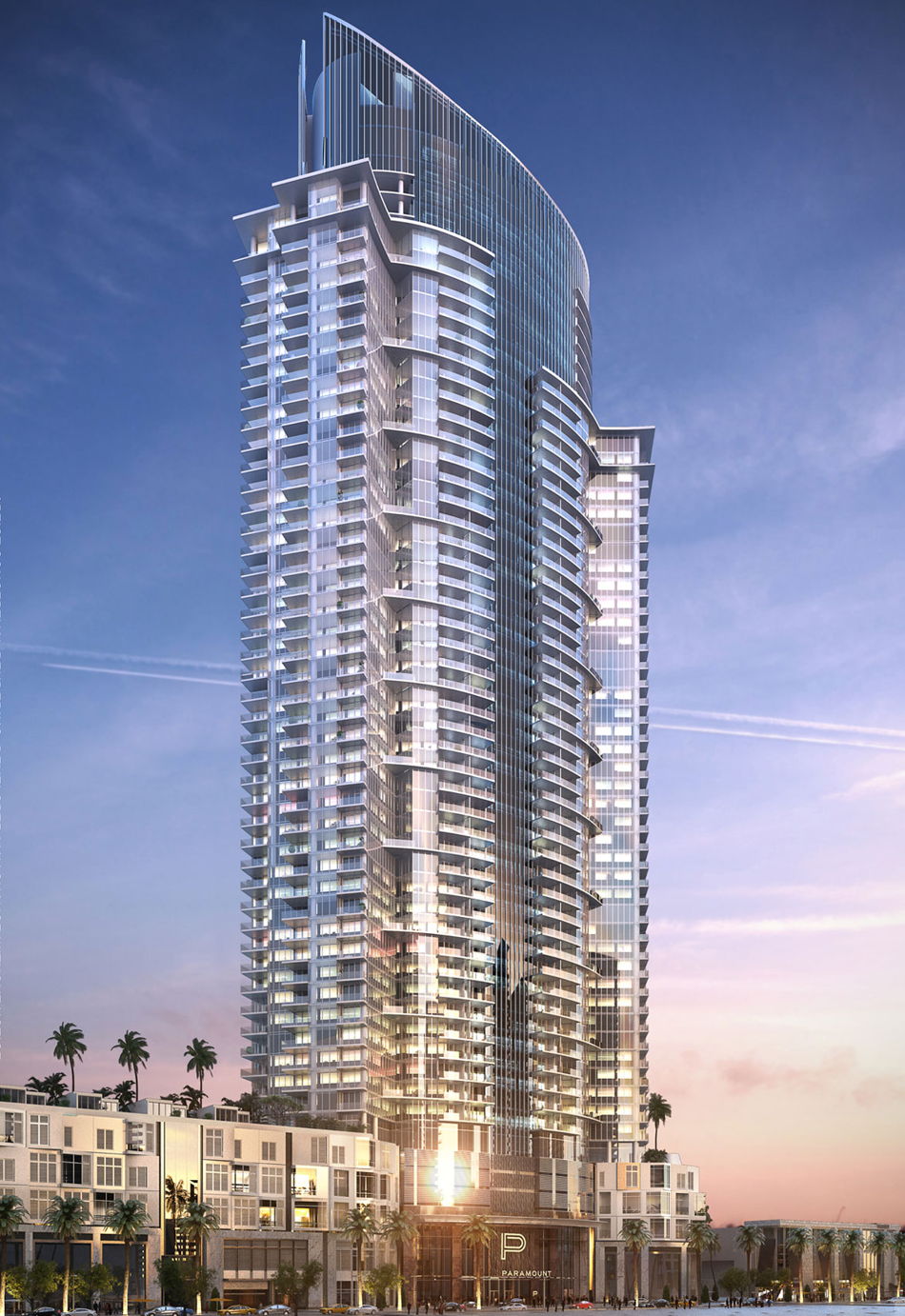 Paramount Miami Worldcenter Amenities
Highlighted Condo Features
Resort-Style Pool
Poolside Bungalows
Poolside Daybeds
Children's Playground
Tennis Courts
Dog Park
Sunrise Pool & Infinity Pool
Tai Chi Deck
Outdoor Lounge with Seating And Gardens
Treatment Rooms / Hair & Nail Bar
Jam Room with Recording Studio
Rain Showers
Picnic/BBQ Areas
Yoga DecK
Conservatory
Relaxation Lounge
Steam Showers
State-Of-The-Art Fitness Center
Boxing Studio
Aerobics Area
Game Room
Kids Play Room
Recreation Lounge
Food Market
Business Center

Paramount Miami Worldcenter Location
851 NE 1st Ave, Miami, FL 33132, USA
Paramount Miami Worldcenter Contact Form
For more information please fill out the form below